Are You the Next American Artist? The Company Store
Launches Kids' Design Contest to Benefit Homeless Children Across the U.S.
LaCrosse, WI (March 8, 2011):
The Company Store, celebrating their 100th anniversary, today announced the launch of their Kids' Design Contest, a program geared at inspiring creativity while supporting art education and charitable work among America's youth. Under this initiative, The Company Store will accept original artwork from children 12 years and under. The winning piece will be transformed into a comforter print for their ongoing Buy One, Give One Comforter Donation Program, in which The Company Store donates a new comforter to a homeless child for every comforter sold.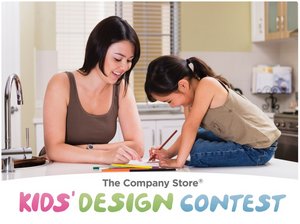 "Since launching this endeavor in January, we've seen an immensely positive response from consumers who view this as an opportunity to make a purchase while simultaneously giving back to their community," says Dennis Warner, Chief Marketing Officer of The Company Store. "This next phase is a chance to engage and involve children while demonstrating that making a difference in the world can be both enjoyable and rewarding."
Submissions will be accepted on the Facebook page for Company Kids (
Facebook.com/CompanyKids
), the children's division of The Company Store. Voting will be open to the general public beginning March 28th through April 22nd.